Our Cleanliness Commitment
We Care About Your Well-Being
At Ramada Mountain View, your comfort and well-being are our highest priority. So now that we're travelling again, we are making every effort to ensure the health and safety of our guests and our employees.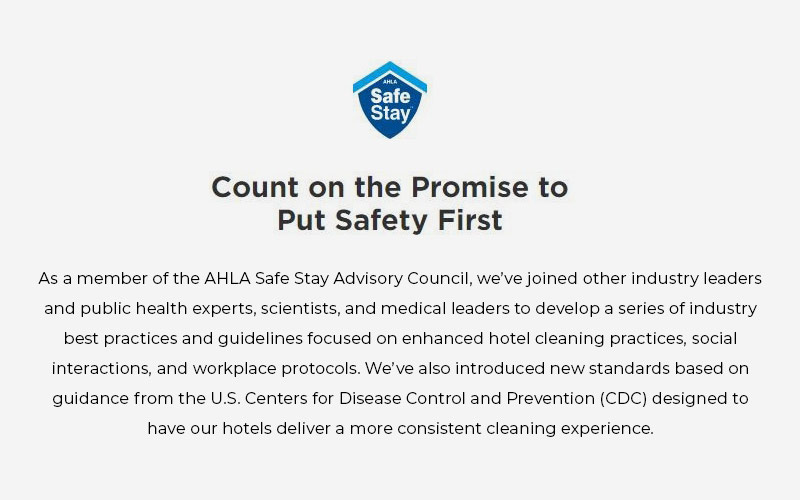 Promise to put safety first
As a California-style exterior corridor hotel, all of our hotel rooms open directly to the hotel grounds, providing you easy access to your vehicle, and an easy way to maintain social distancing while you stay with us. No long, dark hotel corridors here!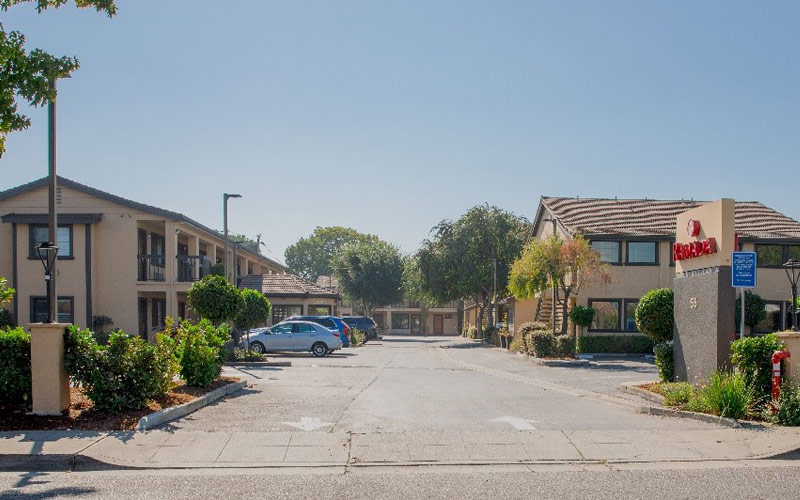 Responsible Hospitality
We're committed to the health and safety of our guests and team members, so we're taking important steps to demonstrate you can Count on Us—whether you're planning to travel now or in the future.
Before You Arrive
Common Areas
Increased cleaning and disinfecting of high-touch areas in public spaces and guestrooms, using the most effective Ecolab-brand products available.
All employees and guests are required, by state law, to wear a mask in public spaces.
Additional safety measures in the hotel lobby, including a protective plastic barrier at the reception desk, sanitized key cards and pens, and social distancing protocols in place (one guest in the lobby at a time).
Our hotel amenities, including the breakfast room and fitness center, are currently closed until further notice. We will reopen these facilities based on guidance from our local health officers.
Rooms + Suites
All rooms are disinfected with the most effective cleaning products from Ecolab, a global leader in cleaning products.
Individual A/C and heating units in each room ensure only filtered, clean air enters your room
Guest keys are sanitized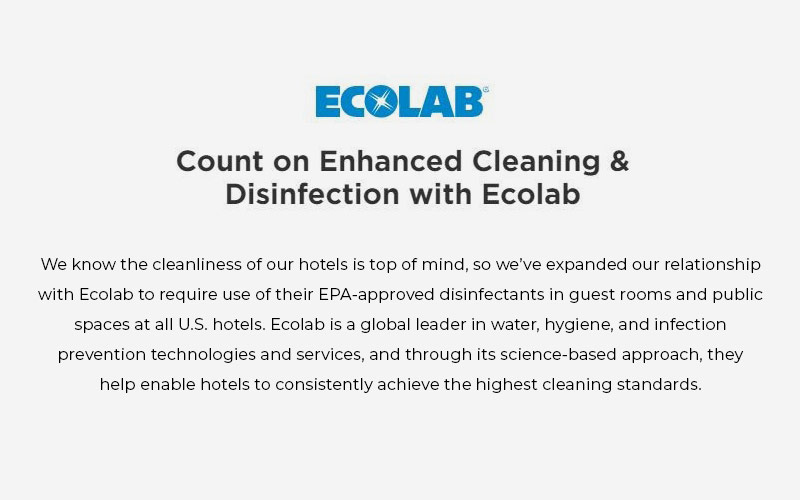 Flexibility When You Need It Most
We know you're ready to reconnect with the world. So, in uncertain times, we keep things flexible. Life happens, things change. Plan your family travel or weekend getaway with confidence at Ramada Mountain View.
For direct bookings made on or after June 6, 2020, with stays after June 30, 2020, please check the "Additional Rate Details" link on the Rooms & Rates page or "Cancellation & Rate Details" link on the Booking page for applicable terms and/or exclusions. While many rates have flexible cancellation policies, there are some rates which are non-cancellable.
Guests who are prohibited from traveling to their booked hotel under applicable law will have their cancellation or change penalties waived on direct bookings.
If your reservation was made as part of a group booking—such as a conference, meeting, or event—the cancellation policies outlined above do not apply. If you have a group reservation, please review the terms and conditions for the booking and/or contact the group planner for more information.
Travel Safely
We encourage all guests and employees to continue to take precautions, including frequent hand washing, social distancing, and covering coughs and sneezes to prevent the spread of the coronavirus. More prevention measures may be found on the
CDC website
.
Wishing you good health and safe travels!
In the Words of Our Guests
""The staff made it a point to ensure that everything was spotless, and our safety was attended to every step of the way!""